Delivery Module
Use ordering screen to select products
Validate with the Delivery button in the bottom left corner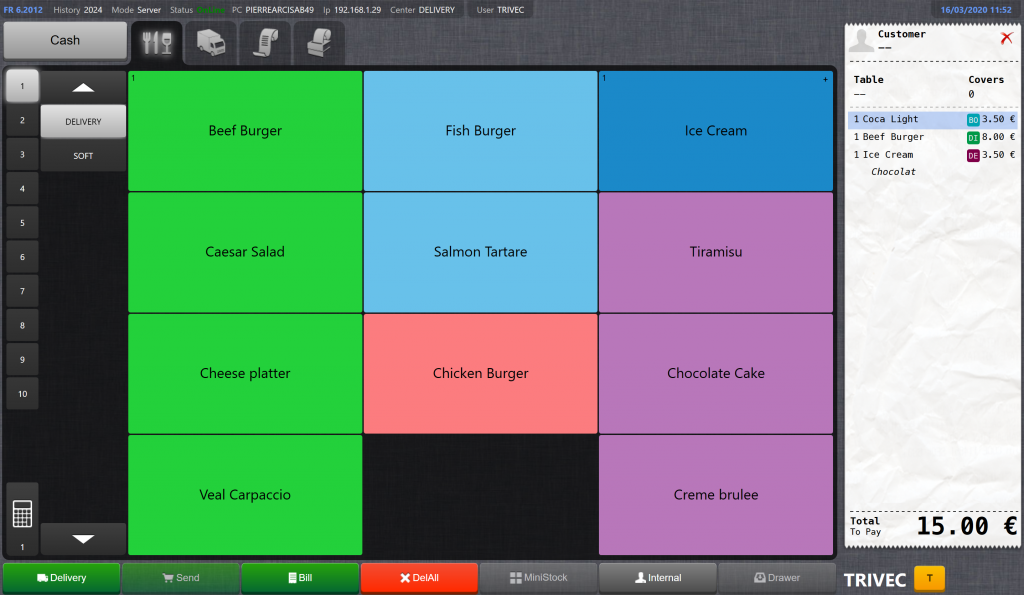 Step 2 – Add customer information, delivery date and time
After selecting the "Delivery" button you need to fill out customer information, delivery date and time.
Fill out the information
The order is registered in Trivec once you press OK
The customer information will be saved in the system
Existing customer information can be retrieved again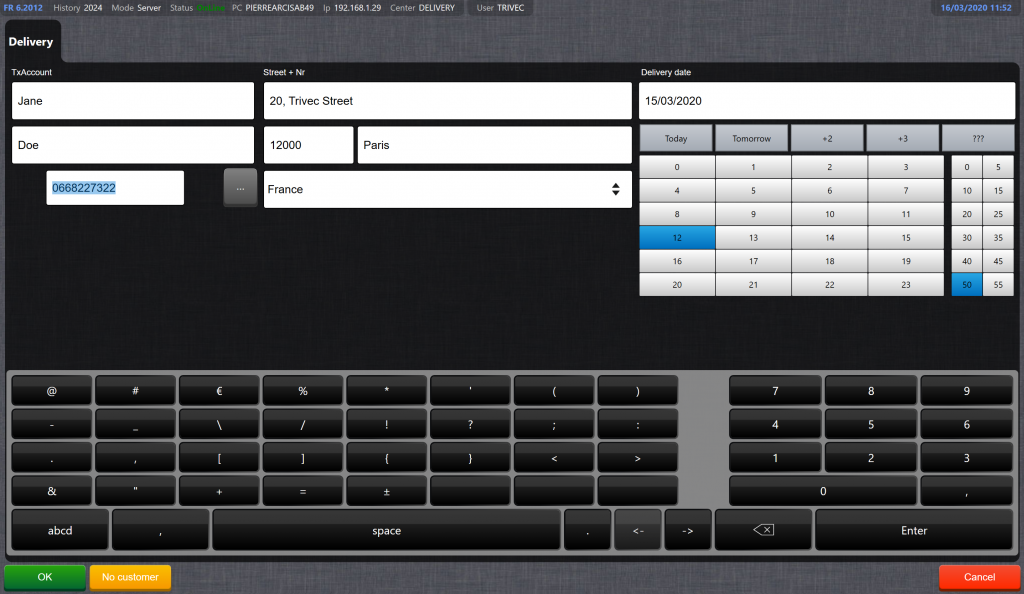 Step 3 – The order is registered and sent to printers/KDS
Once the order is submitted, an order appears in the delivery module.
Order details are sent to kitchen printers or appears on your KDS screen.
Necessary information as delivery day, time, customer information, order status, etc. is included on the order receipt (printed or digital) to support the staff as they prepare the orders.
At this stage, it is still possible to edit an order (remove, change or add more products). The order can be updated in the POS system or on the KDS (for example printed, marked active, preparing, prepared, delivered).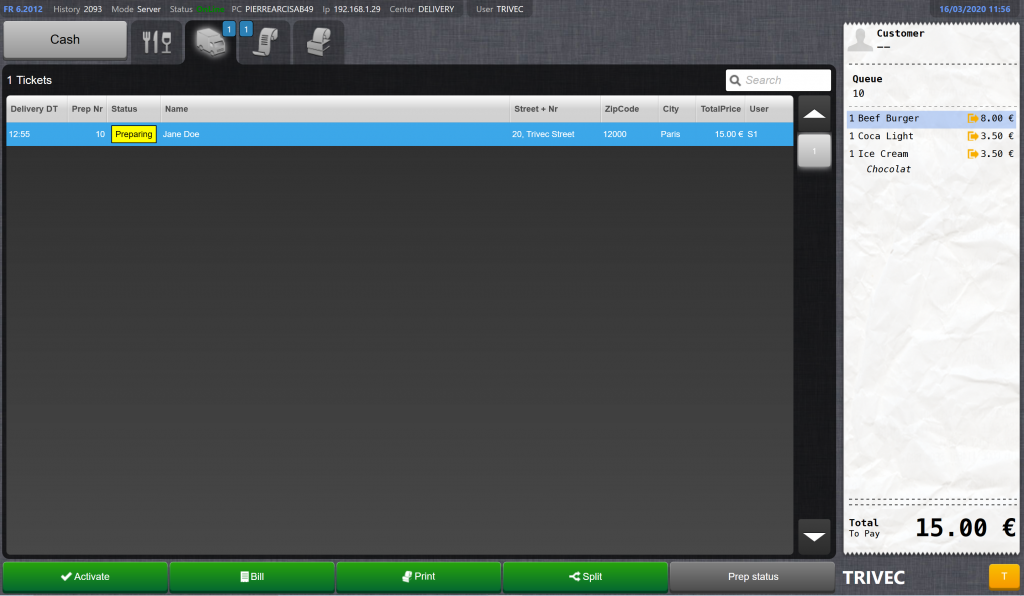 Step 4 – Kitchen printers or displays
Important, necessary information is included on the kitchen receipt or on the KDS. Which information to show can be configured under settings.
The order is updated in real time on the kitchen display
The KDS shows a clear summary of all existing orders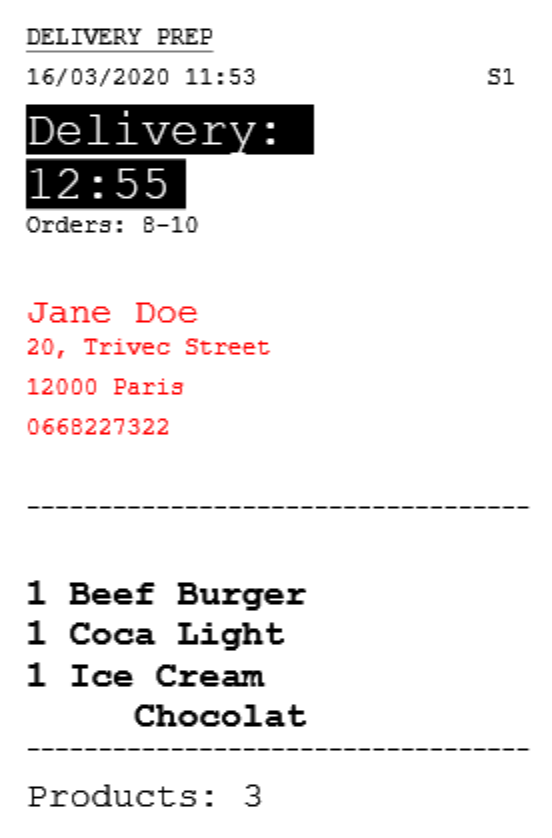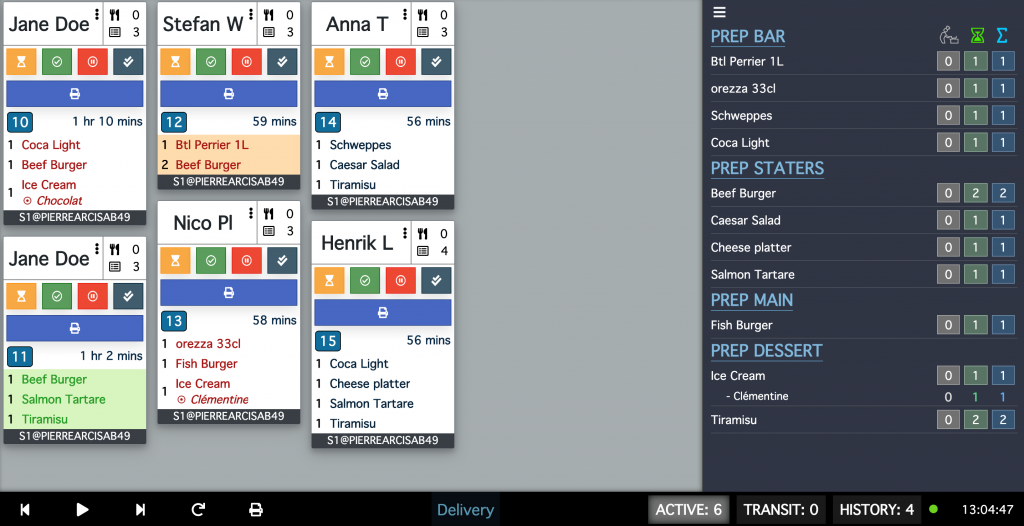 Step 5 – Status and delivery list
Clear list of all ongoing orders
All delivery tickets are updated in delivery screen, real time with KDS devices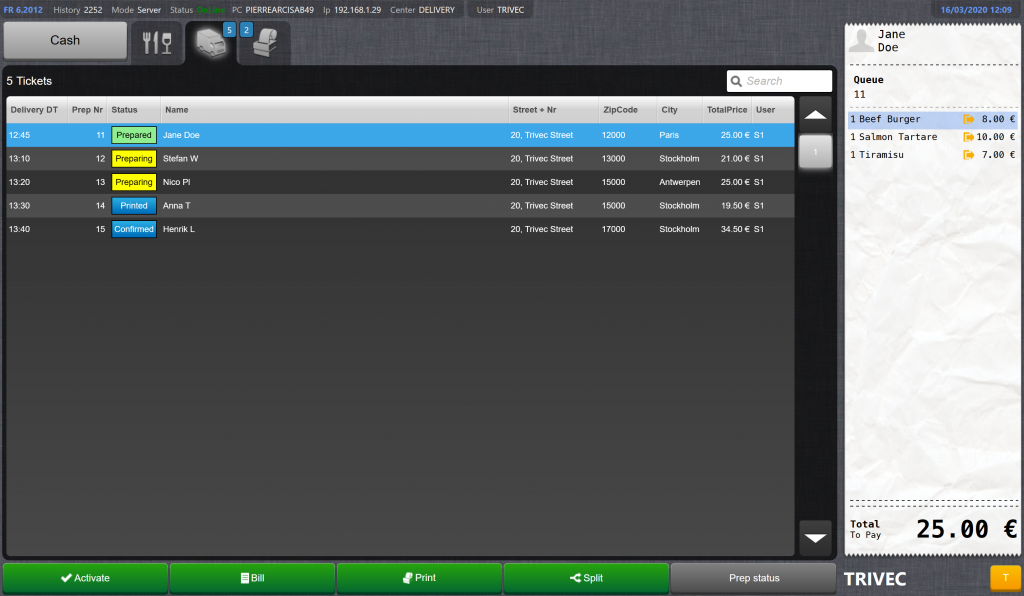 Once payment is retrieved, select the ticket in the list and push bill button
Fill in payment method(s)
Validate with OK