Handheld POS for restaurants – HandyPay
What is a handheld POS for restaurants?
HandyPay is Trivec's handheld POS, an all-in-one solution, a handheld order- and payment device for restaurants all in one unit. As a handheld payment device, HandyPay simplifies the payment flow as you can take payment immediately when the guest asks to pay. As an handheld order device, HandyPay makes it easier for the waiting staff, who can send orders directly to the bar or kitchen. The level of service increases because your staff can remain with the guests and don't have to run back and forth to the pos.
With HandyPay, you can seat new customers more quickly and thereby increase your turnover.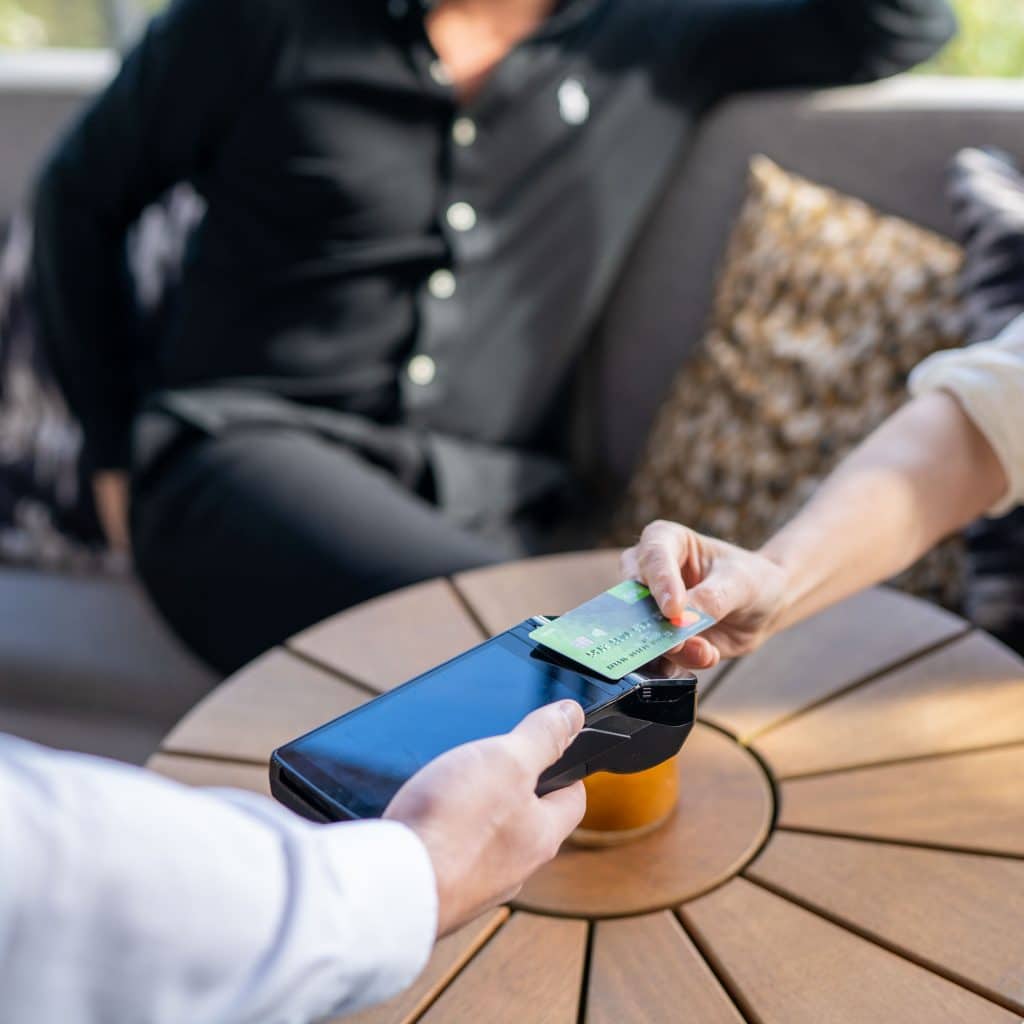 Easy to pay and several payment methods
HandyPay is Trivec's handheld pos, a 2-in-1 solution, with order and payment capabilities in one unit. As a payment solution, HandyPay has many advantages:
HandyPay offers smooth payments and several payment methods: credit card, debit card, ApplePay, GooglePay or invoice. If you have Trivec Buddy integrated, it also works with Swish.
Guests can pay immediately when they request to.
When paying by card, guests simply hold their card to the HandyPay unit like at a regular contactless payment terminal. Or insert the card, using chip and pin.
HandyPay makes it easy to add a tip, either by entering the total amount with tip included, by adding a self-selected amount directly to the total amount, or via predetermined percentage tip rates.
Easy to split the bill

− digital receipts
With HandyPay, it's easy to split a bill for groups where everyone wants to pay for their share. When splitting a bill, the waiting staff simply clicks on which food and drink the guest should pay for (even half a bottle of wine) and HandyPay displays what the guest should pay. Guests receive a receipt directly at the table.
It's also easy to divide a bill into equal parts with HandyPay. Groups that split the bill in equal parts pay for their part by holding the card or phone up to the device. The display will also show the guest what is being paid for. Guests receive a receipt directly at the table for their share.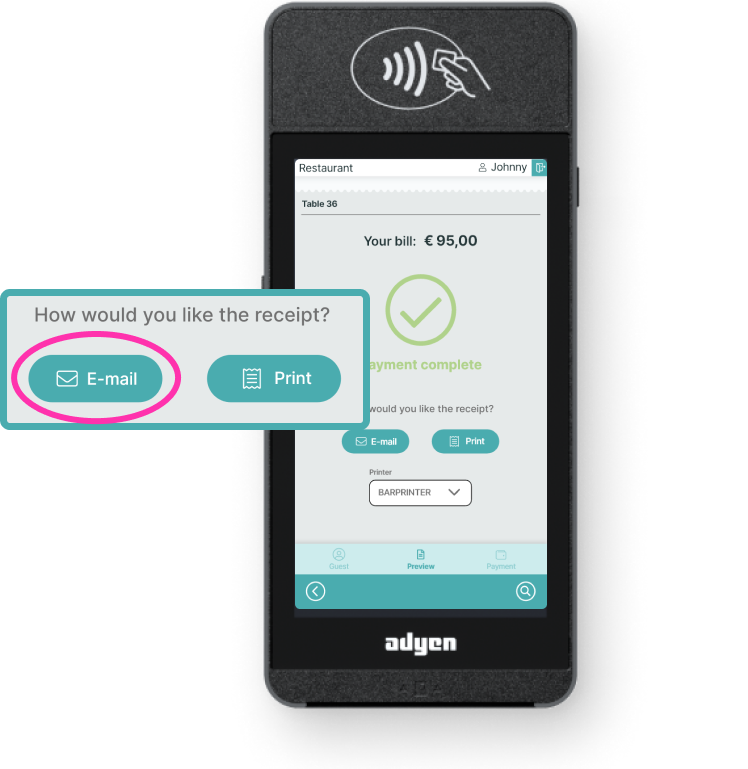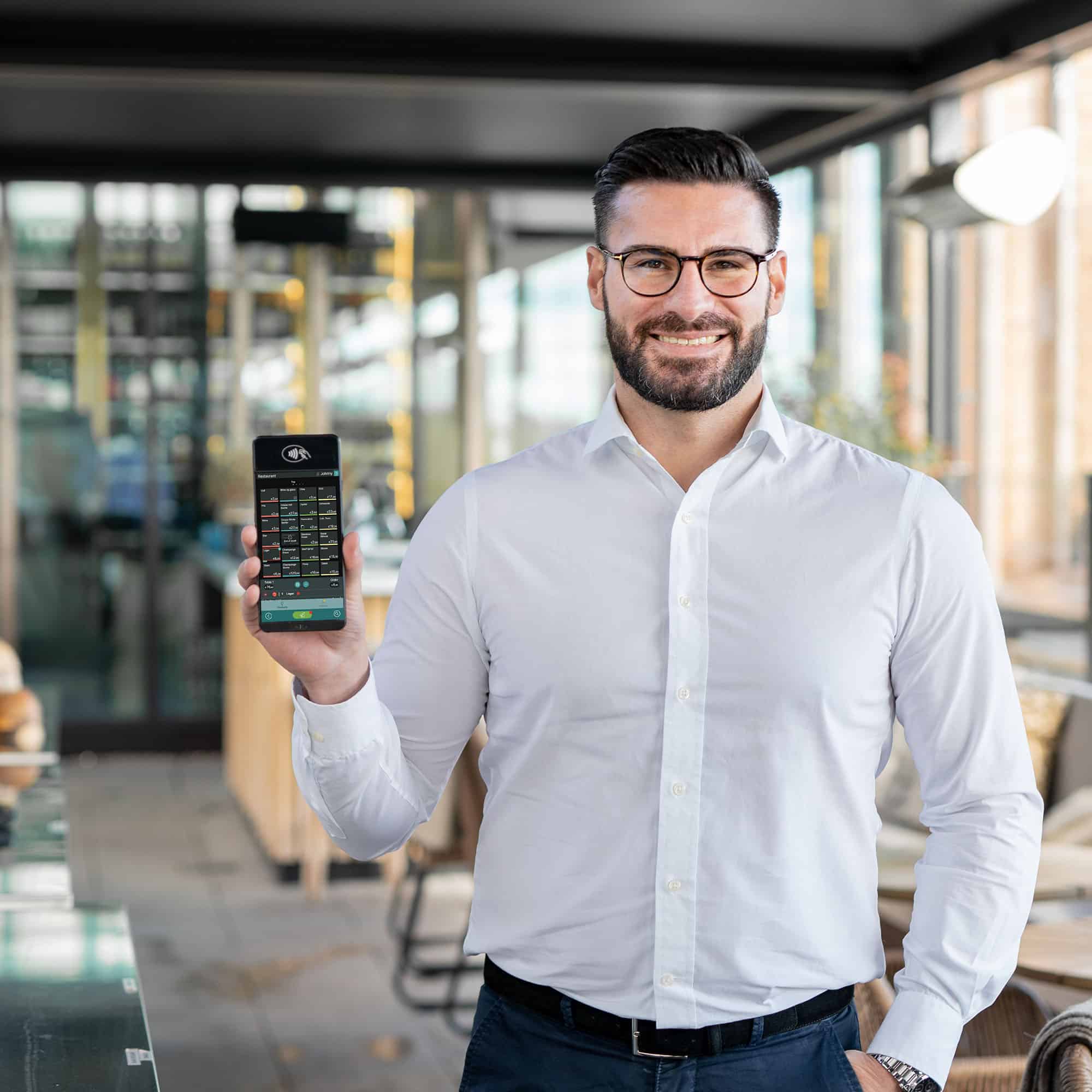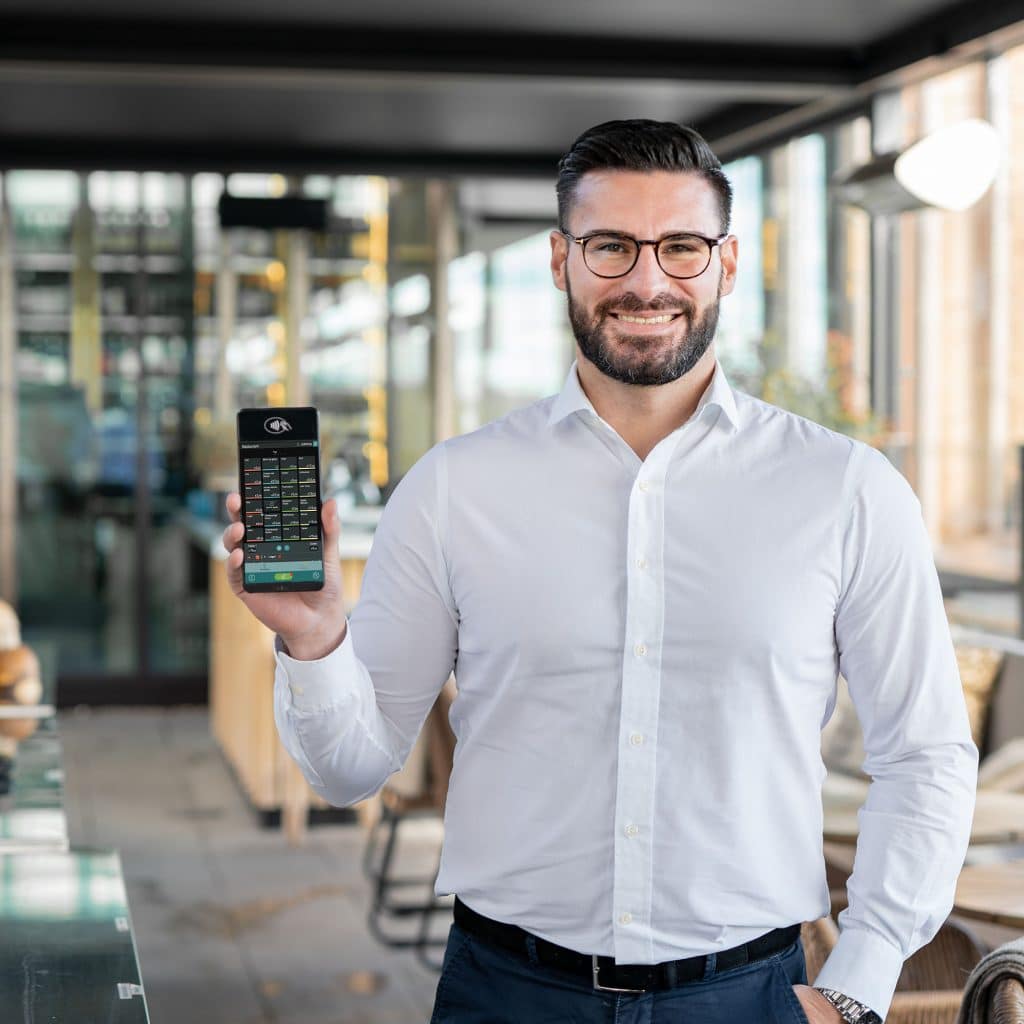 Take orders easily
HandyPay is Trivec's handheld POS, a 2-in-1 solution. As a handheld order device, HandyPay has many advantages. Here are a few of them:
HandyPay is a digital notepad for the waiting staff that eliminates the need to carry along a pad and pen. If a guest wants to add to their order while the dinner is in progress, you don't have to run to the cash register with additional orders.
Since the orders are made directly at the table, mistakes or incorrect orders are minimized.
The orders are sent directly to the kitchen where orders are printed or displayed on a Kitchen Display System.
Increase additional sales
In HandyPay, you can enter information about the evening's menu, ingredients, recommended drinks, or if something has run out. It can be helpful if you are low on staff or have staff who are not very experienced.
It's also easy to enter information about allergies or take notes about special requests.
Thanks to HandyPay, it's easier to make additional sales since the staff is present with a better overview of their part of the dining area. That way they never miss a guest who wants a refill.
HandyPay also works great for direct sales over the counter, such as when guests order, pay and take their food at once.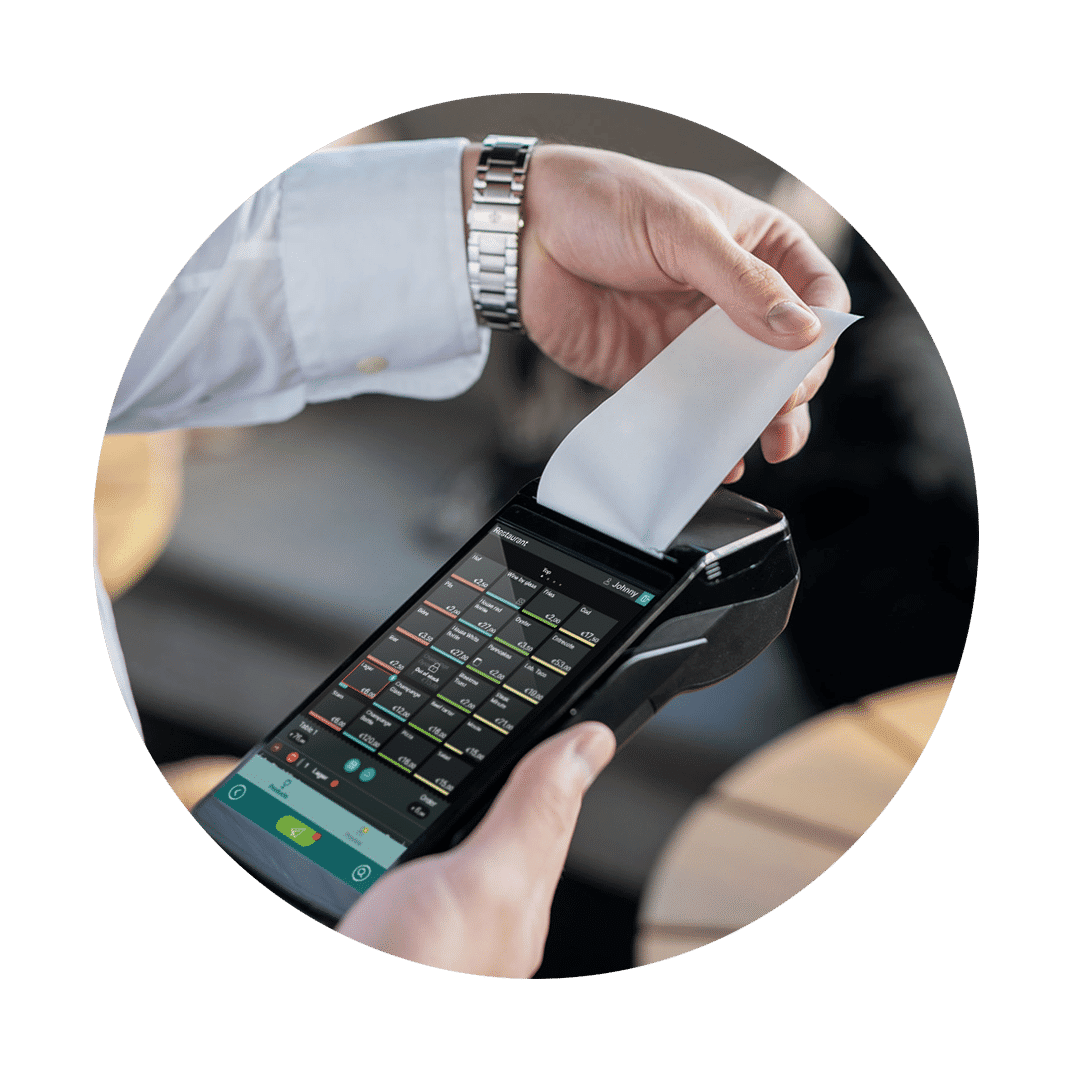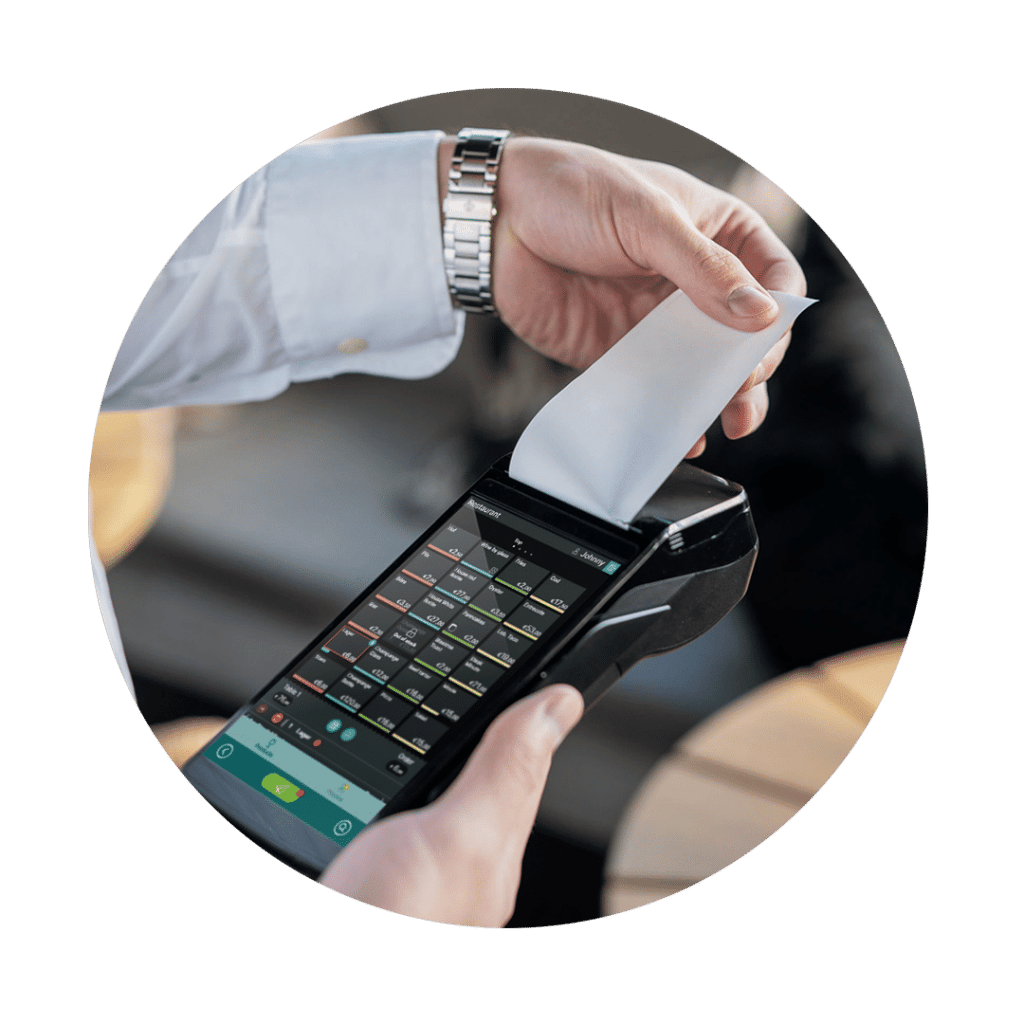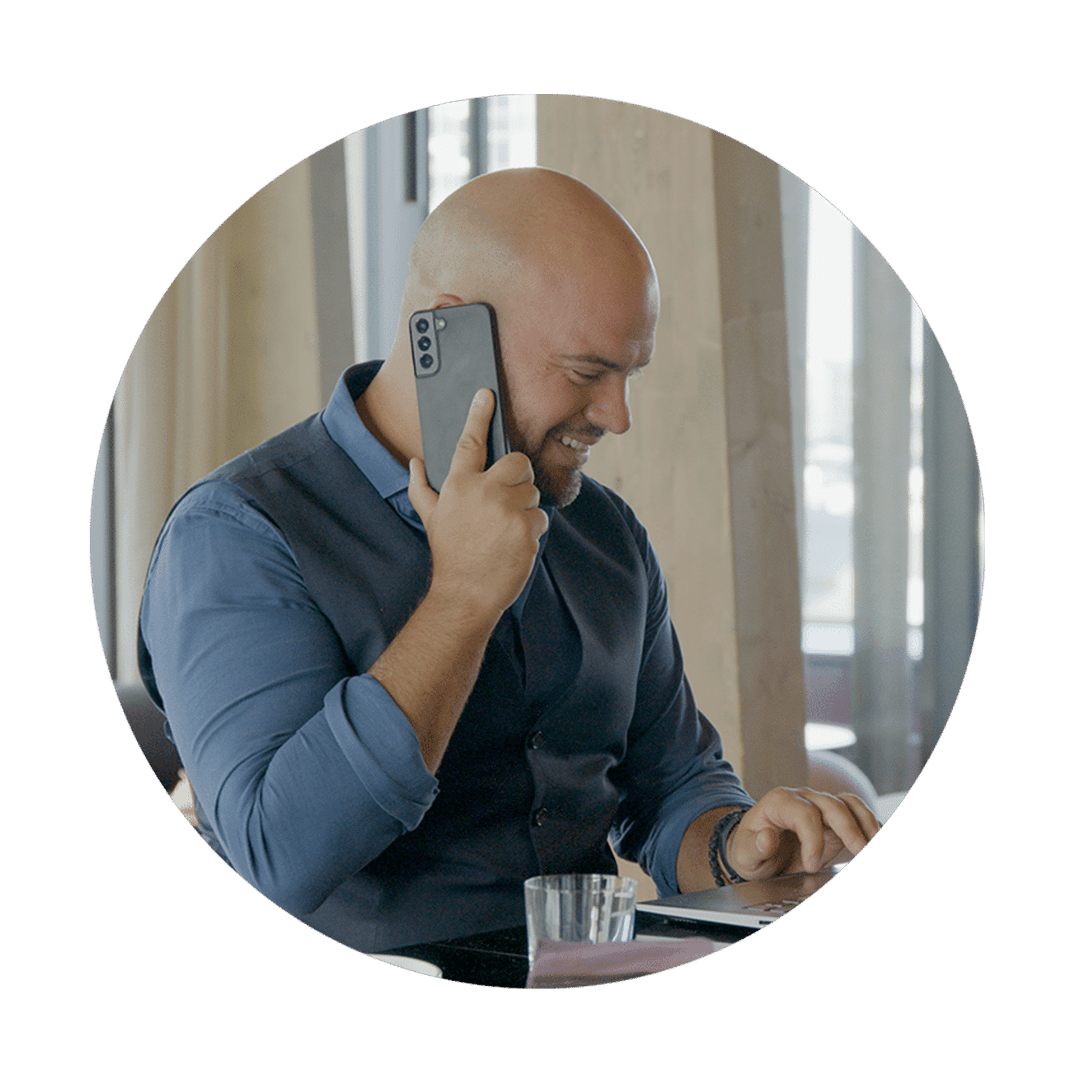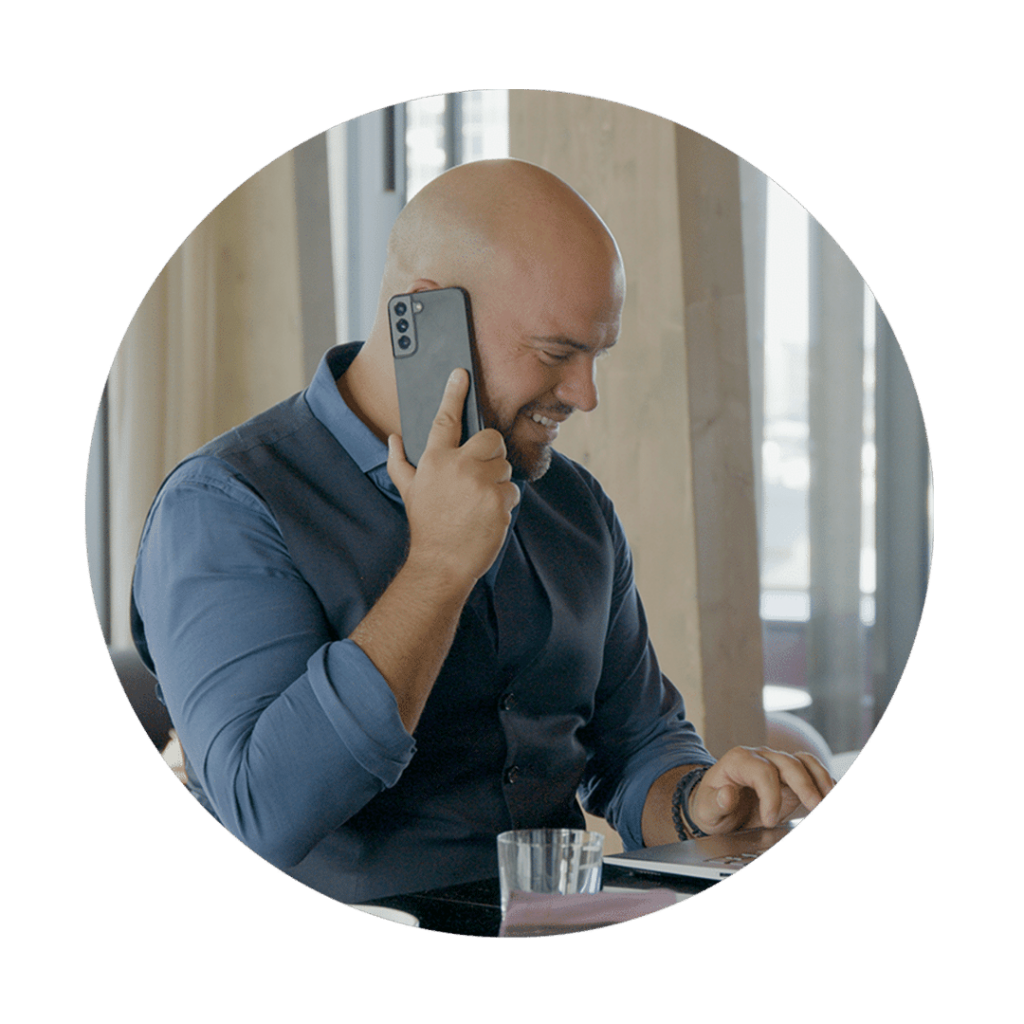 Minimal administration and total control over your sales
All information from HandyPay is automatically entered into Trivec's POS system and you can easily perform an "End of Day". In MyTrivec you can follow the transactions and see sales figures in real time, as well as pull reports.
HandyPay is offered in two different hardware. You can choose between a terminal with a built-in printer or a slimmer version with no printer.
Kontakt os
Når du har udfyldt dine oplysninger, vil du blive kontaktet af en af vores dygtige eksperter som vil fortælle dig mere om vores produkter og vise, hvordan de fungerer i praksis.