Tilbage til alle integrationer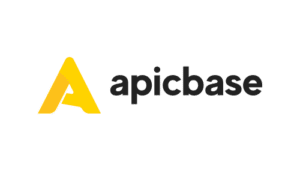 Kategorier
Kitchen Management
Your partner in food cost control
Apicbase is the leading F&B management software for multi-store food businesses and hotels. It is an easy to use platform for food cost control that enables you to centralize & automate recipe management, inventory, purchasing and production planning. All while enhancing your sales analytics and enabling traceability. Imagine having all your f&b data at your fingertips, at any given moment, wherever you are in the world. That is exactly what Apicbase will give you. The Apicbase mission is to help you save time and money, while getting more happy customers and enabling your operations to work more efficiently.
Apicbase is the leading back of house management software for food businesses
Apicbase is an easy to use platform for food cost control that integrates seamlessly with ePOS-systems. It supports single and multi-unit restaurants, hotels and catering operations, and manages all kitchen data – from recipes to procurement.
The back-of-house of a professional food business is notoriously hard to manage. The reason is simple: a lot is happening at the same time. And it never stops. It's a continuous loop of recipe development, menu engineering, inventory control and procurement.
The goal of all this is clear: keep quality up and costs down. The downside is that the admin can quickly become stressful and time-consuming.
Apicbase eliminates spreadsheets and provides staff with an easy-to-use interface to enter recipes, ingredients and stock data. Management and owners can monitor operations in a clean-cut dashboard that shows the food costs, orders, inventory status, sales data and more.
Trivec's POS has an integration to Apicbase, if you like to know more about this contact us today!