Tilbage til alle integrationer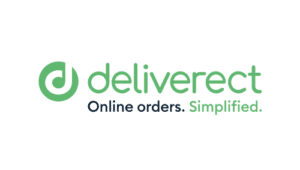 Kategorier
Online ordering
Deliverect
Deliverect
Simplifies your online order management
Deliverect simplifies your online order management so you can focus on your craft and your customers. Deliverect provide reliable two-way integrations, pushing all your online orders to your POS so you don't have to copy them across manually,  and creating a complete overview of all your sales. Track your online orders from your Trivec POS.
Connecting delivery services
Deliverect connects Uber Eats, Deliveroo, Just Eat and more delivery platforms directly to Trivec with the goal to end operational delivery management issues by automating the online ordering process.
With online orders automatically pushed from Deliverect to Trivec POS, there's no need to manually re-enter order receipts anymore, saving time and reducing errors. All order tickets are printed in the kitchen using one consistent layout.
Furthermore, you can access consolidated reports for your online orders in MyTrivec.
Deliverect Subscriptions
A Deliverect subscription also comes with access to an easy-to-use multi-location menu builder, which allows restaurants to quickly update and publish their menus across the different delivery platforms.
Stock Management
Stock management and reporting are also included, so your restaurant can efficiently manage, analyse and grow your food delivery operation.
Multi-location Management
Restaurant chains benefit from an additional feature to facilitate multi-location management: it's possible to manage multiple locations from one master account. Moreover, custom access rights can be created for restaurant staff and management.