Tilbage til alle integrationer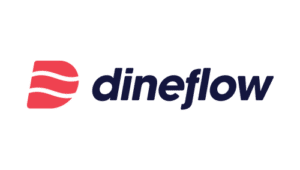 Kategorier
Online ordering
Dineflow
Dineflow
Gives your restaurant an own sales app
Dineflow is an app framework developed to give any type of restaurant its own communication and sales app to all its customers with the aim of driving sales, reducing costs and building loyalty. Dineflow's system is fully integrated with Trivec, and all orders are entered directly into the Trivec POS system.
Dineflow increases the profitability of your restaurant
You get your own app that drives your sales. Today's ordering and payment procedures often involve a lot of waiting for the guest. During these periods, nothing is bought or consumed – a waste of both time and resources. In the worst cases, this leads to stress for both guests and staff. With an app from Dineflow, users can order for their table, but also order take-away or home delivery.
Reduce costs
Staff are a very important part of the guest experience. It is sometimes difficult to adjust the hourly requirements optimally when conditions are constantly changing and difficult to predict. With our system, you can improve efficiency.
Build loyalty
Guests who have a good experience tend to tell their friends about it. It is said that satisfied customers are profitable customers and it is much more expensive to win new ones than to keep old ones. With Dineflow, you can build your own loyalty program and communicate with your customers via push notifications. No one else can use your customer data. The data can also be used to better understand your customers' behaviour and improve service.
Are you interested in a customised app for your restaurant. Contact us at Trivec today and we'll help you.