Tilbage til alle integrationer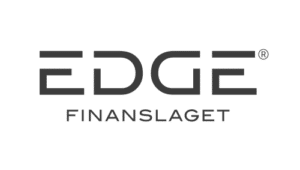 Kategorier
Financial services
Edge Finanslaget
Edge finanslaget
Pay for your equipment as you use it
With a high level of commitment, industry expertise and customised financing solutions, Edge Finanslaget help businesses enable investment.
Pay as you use it
By paying for your equipment as you use it, you get a smoother, more secure cash flow. You avoid the expense burden, leaving you with a more solid cash position for ongoing operating expenses, while keeping both your equity and your bank's credit line intact and usable. Edge Finanslaget is passionate about entrepreneurship and believe they are adept at seeing the difference between purpose and risk-taking. The Edge Finance team simply believes that good businesses deserve a funding contact who is willing and committed. If you feel the same way, welcome to the Edge Finance Team.
If you want to know more about how to finance Trivec's solutions. Contact us today!
Flere integrationer Financial services