Tilbage til alle integrationer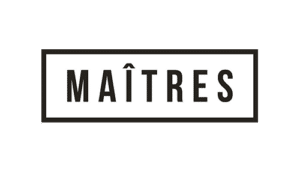 Kategorier
Online ordering
Makes it easy for guests to book your restaurant
Maîtres' primary function is payment, but Maîtres also adds value through increased visibility, time savings and new guests to your restaurant. In addition, you keep the same service elements and get to know the guest even better. Maîtres has been around since 2017 and was launched in Stockholm and is now also available in Gothenburg, Båstad, Åre & Västerås.
Advantages of Maîtres:
Generates new and high-purchasing guests for you.
Creates visibility, exposure through marketing.
Bookings at no extra cost.
Time saving that instead creates more sales opportunities.
Secure and seamless payment.
Higher cut rates and higher cut-through rates.
Loyalty programs that generate good and repeat guests.
Kick-back schemes to premium customers that lead to repeat visits and increased spend.
If you have any questions about Trivec's partnership with Maîtres, contact us today and we'll tell you more.