Tilbage til alle integrationer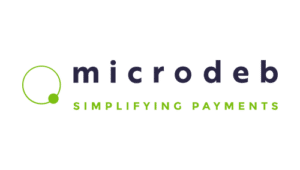 Microdeb
Microdeb
Streamlining payment transactions
Microdeb is a software company that offers end-to-end solutions for streamlining payment transactions, with customers in both the private business and public sectors. The company is currently the leader in Sweden in terms of the number of installations, the complexity of its customer solutions and the breadth of its customer base. Microdeb's payment systems generate approximately 150 million transactions annually.
Why a digital gift card?
More and more people are moving towards wanting to sell gift cards via their website. Restaurant, event and catering businesses that want to increase sales and boost their upfront revenue usually want to sell gift cards. Often, the administrative overhead is heavy, especially when selling gift cards that can be used across multiple business units. "Clearing & settlement is a challenge for the allocation of costs incurred in charging & redeeming gift cards across business units.
Trivec POS
Trivec's POS system has an integration with Microdeb's gift cards, so your guests can easily redeem a gift card from Microdeb.