POS system for restaurants bars and cafés
The POS-system for restaurant for you as a restaurateur
Running a restaurant should be easy and effortless. Based on the need for simplicity we've developed Trivec's POS system to be a perfect fit for restaurants, bars, nightclubs and hotels. You get a POS system for restaurant that supports your entire business; from bookings, table management and ordering to the logistics, such as inventory, kitchen processes and payments.  You can choose to use our mobile version Trivec Go, or the more robust version of hardware.
– Henrik Larsson, Chief Product Officer, Trivec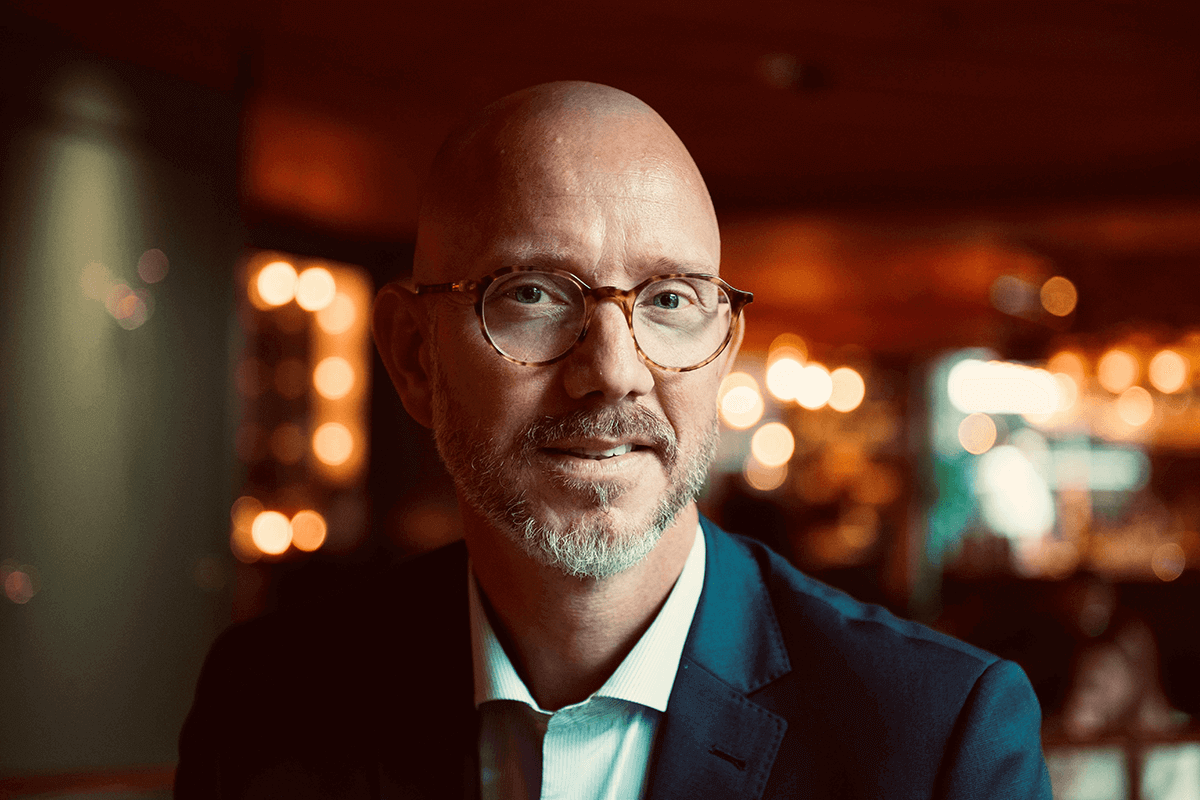 Trivec's 

Key Functionality
Daily sales reports
You will receive daily sales reports (through email) at a chosen time; nighttime or early morning depending on your preference. You can customize the report by using various filters and see what matters to you, such as number of guests, average spend per customer or the amount sold for in the bar compared to the restaurant.
Article inventory control
There is a built-in calculator to help you keep track of inventory. For example, if you have 10 bottles of wine of a certain kind you enter "10". Every time you sell a bottle, the inventory count will decrease. A smart feature helping you sell what you have in stock, and guarantees happy customers since you aren't selling something you don't have.
Mobile orders at table
Take orders at the table using Trivec Handy and notify the chefs without leaving the guests' table. The waiting staff can identify waiting times and notify the kitchen to start the next course at any time. The collaboration between waitresses, baristas and chefs is simplified and ensures great service. The guests will receive their orders in time and have a great dinner experience.
Integrations made for you
We have integrations which make hospitality easy! Trivec's large partner eco-system offer tailored integrations that support you to streamline operations and minimize the amount of administration at your restaurant. We integrate with systems such as employee scheduling, finance and accounting, inventory, hotel and much more.
Mobile POS system for restaurant
With Trivec Go, you get a complete POS-system in one tablet with all the functionality you need to manage your restaurant. If you need several cash registers, you can easily connect them to the same tax box (black box) that is installed on a server. The advantage of Trivec Go, compared to our larger traditional hardware for POS, is that a tablet is mobile. Which means that you can easily move it around where the need it the most.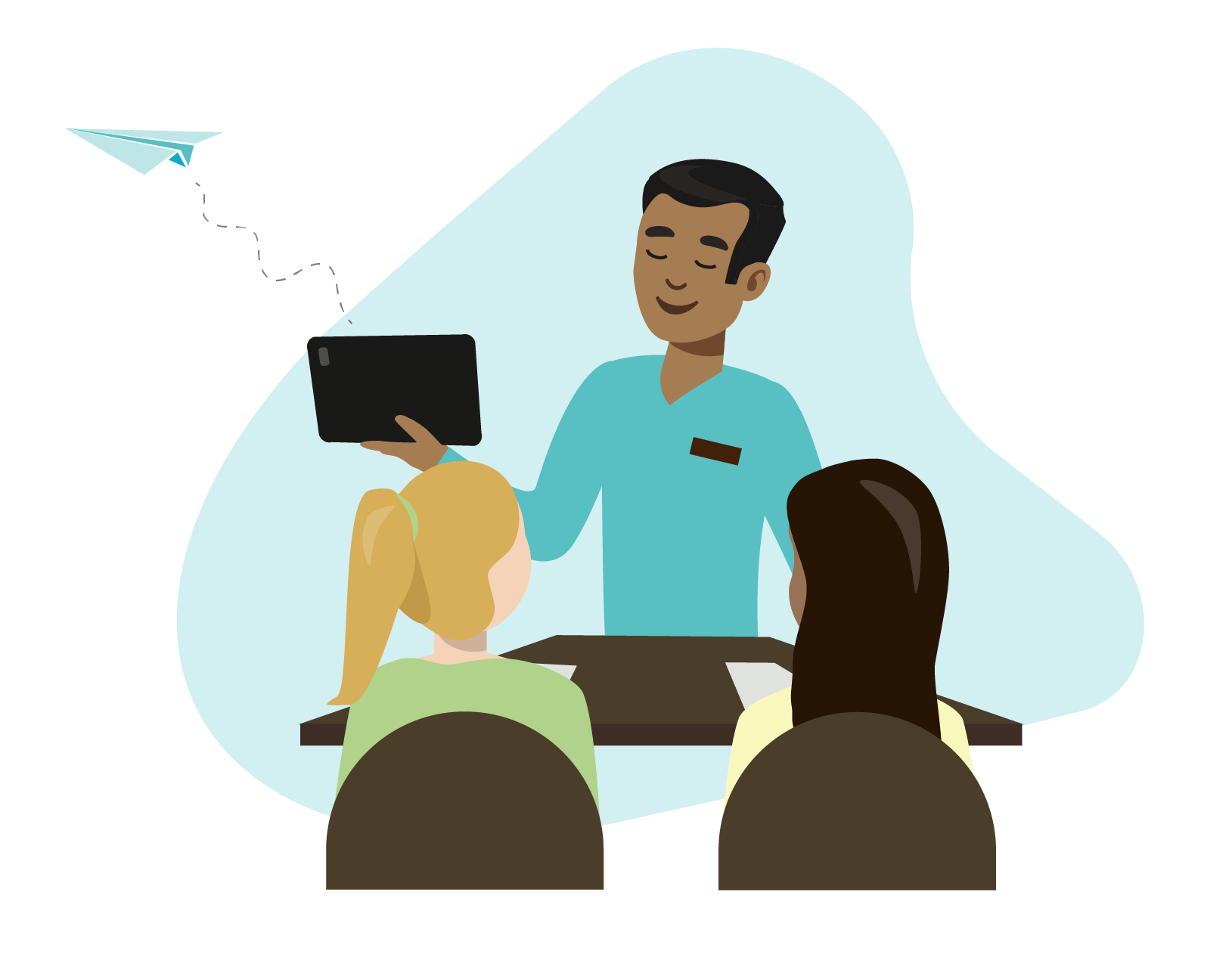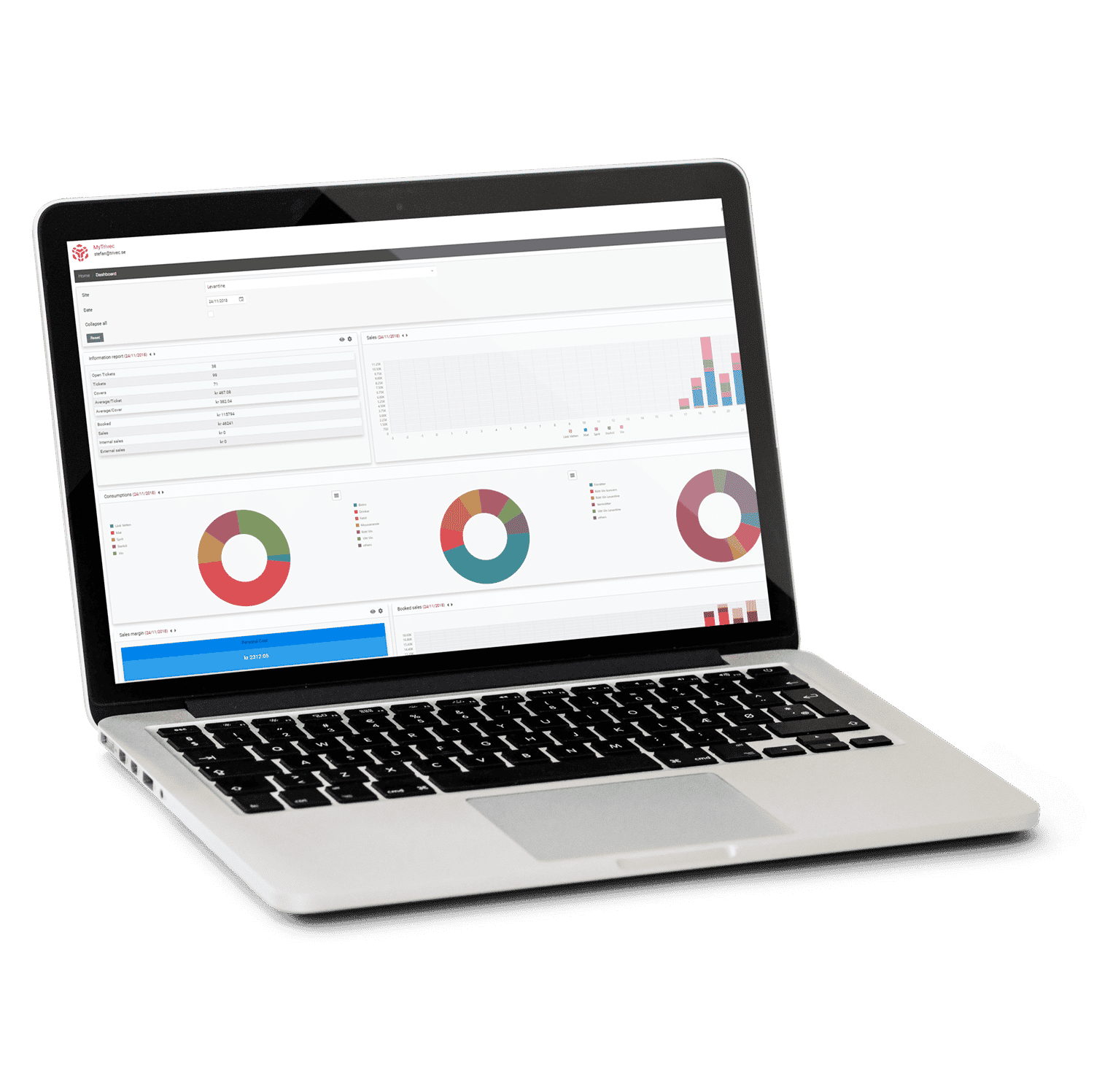 My Trivec's smart insights help you increase revenue
The cloud-based tool My Trivec collects all your sales data in one place and generate insights. You can add more data points such as inventory, staffing and accounting to get a full picture of how your business is doing and what actions to take.
Manage all aspects of your business from one place – your POS system
Manage all logistics from one place from bookings, to table seating, orders and payment. If your restaurant is part of a chain you can centralize part of the administration when it comes to prices, article numbers, offers, etc. And keep other parts local such as menus.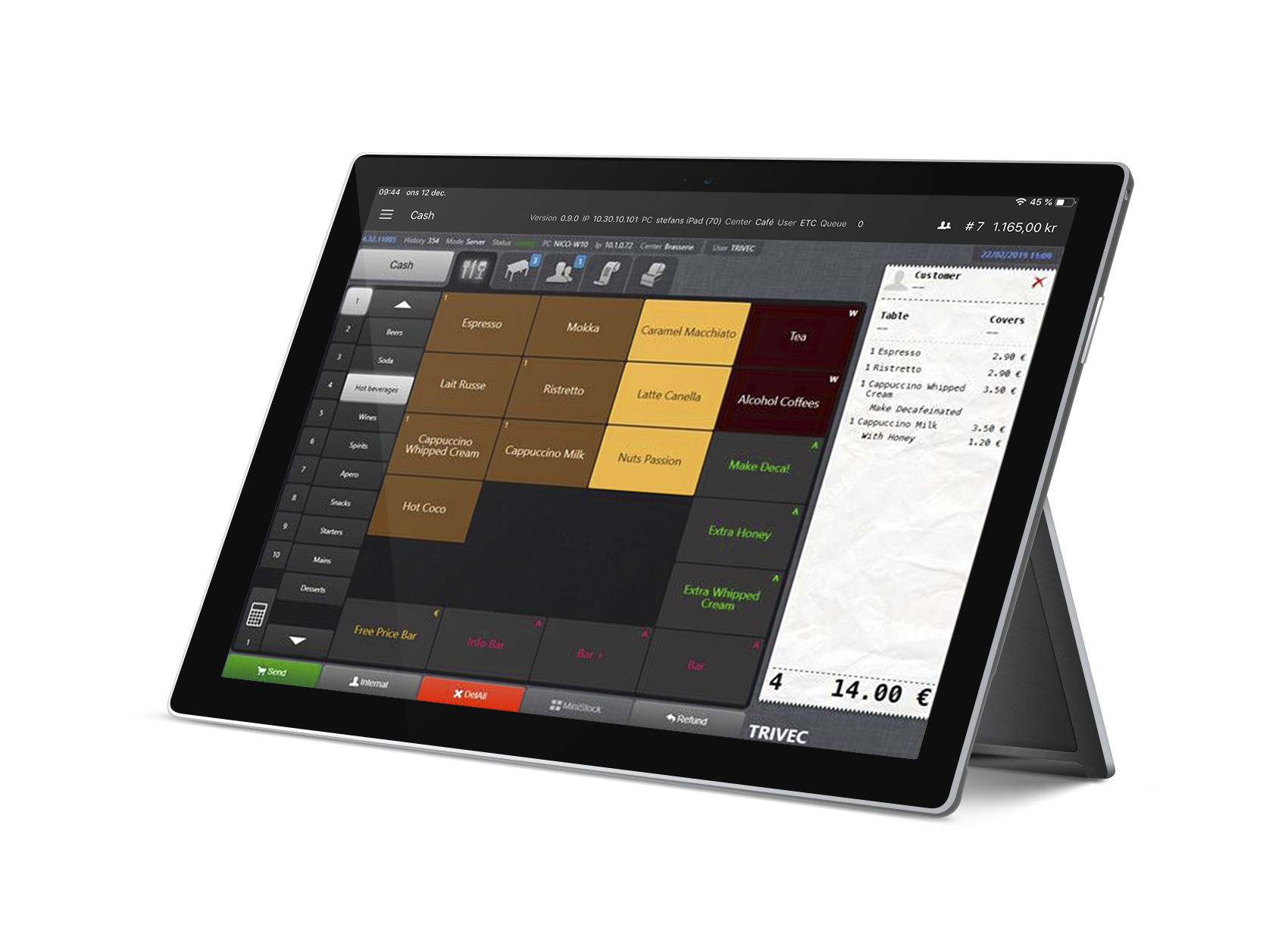 Payments and card terminals
Integrated card terminals – collect multiple payments simultaneously
Multi-pay. Each cash register can support ongoing card transactions, from up to four payment terminals at once. This is an excellent feature in a bar where you may have several ongoing transactions from multiple guests at the same time.
Split bills between multiple payment methods (card, cash, invoice or digital gift cards) without delay in Trivec's POS system. Regardless of the number of guests splitting the bill, the POS-system will display the accurate amount to be paid.
You can edit checks and move articles from one check to another or move an entire table's orders to a different table. A practical feature if your guests move tables or join a larger group.
Re-open closed orders and checks that are not yet paid. A smart feature if your guests have a change of heart and add more to the order or select a different payment method.
Integrate your financial system with Trivec. Automate your payroll and minimize the time spent dividing tips between the staff.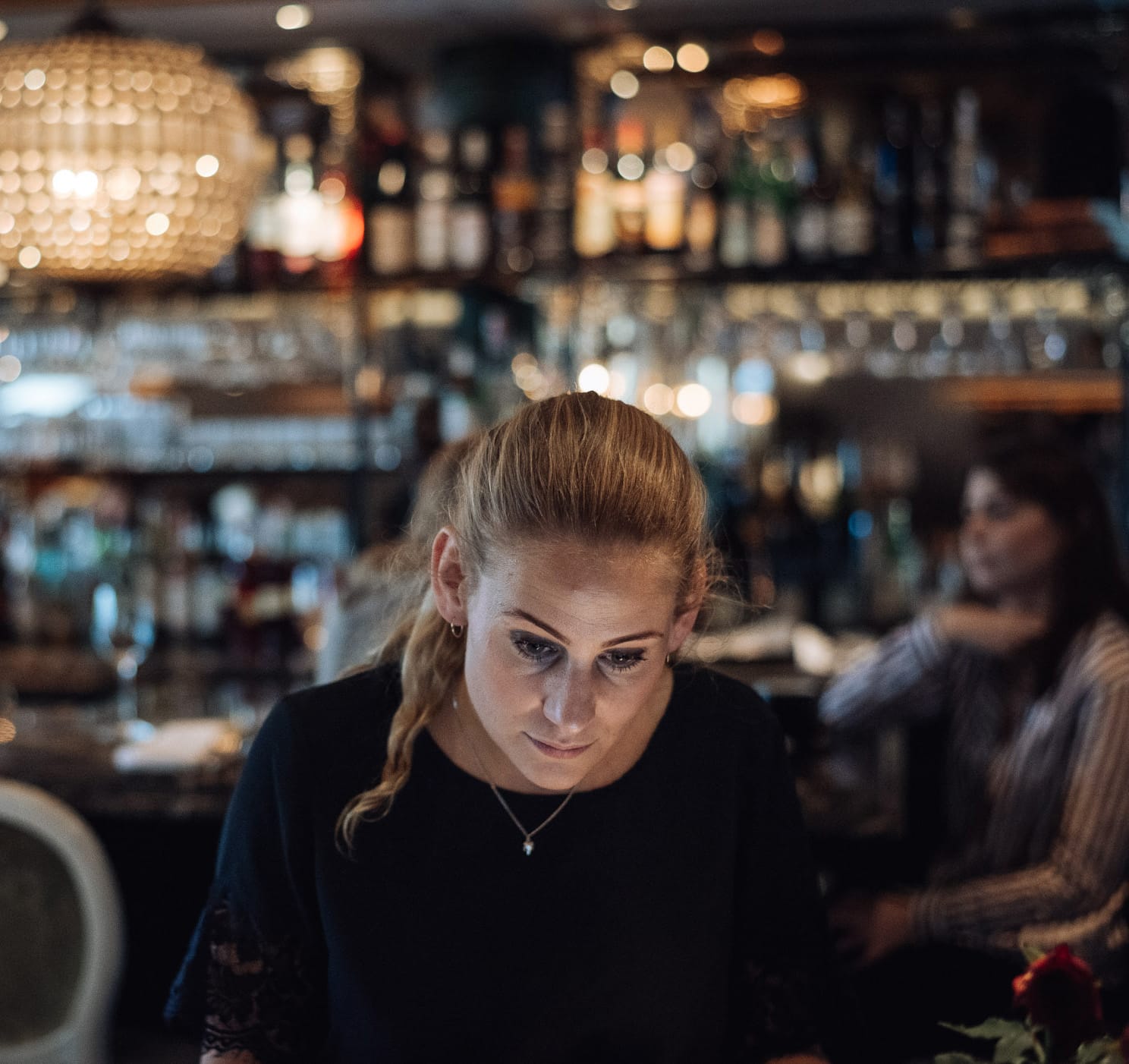 Behind the scenes: 

streamlining your kitchen
Ensure your POS system and printers communicate
With the click of a button the waitress notifies the kitchen to start preparing the next course. The waiter can ensure the order reaches the kitchen as the POS system will show an error message if the kitchen printer is not functioning correctly. This way, the waiting staff can make sure the guests are served in a timely manner and don't have to wait between appetizer, main course and dessert.
Use a kitchen display system to secure customer experience
Trivec KDS is a set of displays placed in a kitchen (or bar) which are always integrated with your POS system. The screens help the chefs and kitchen staff keep track of orders, wait time and to ensure the inventory is accurate and properly stocked for service. You can improve the customer experience as you easily keep track of changes in the orders and ensure guests don't need to wait. The chefs can focus on what they do best – to cook.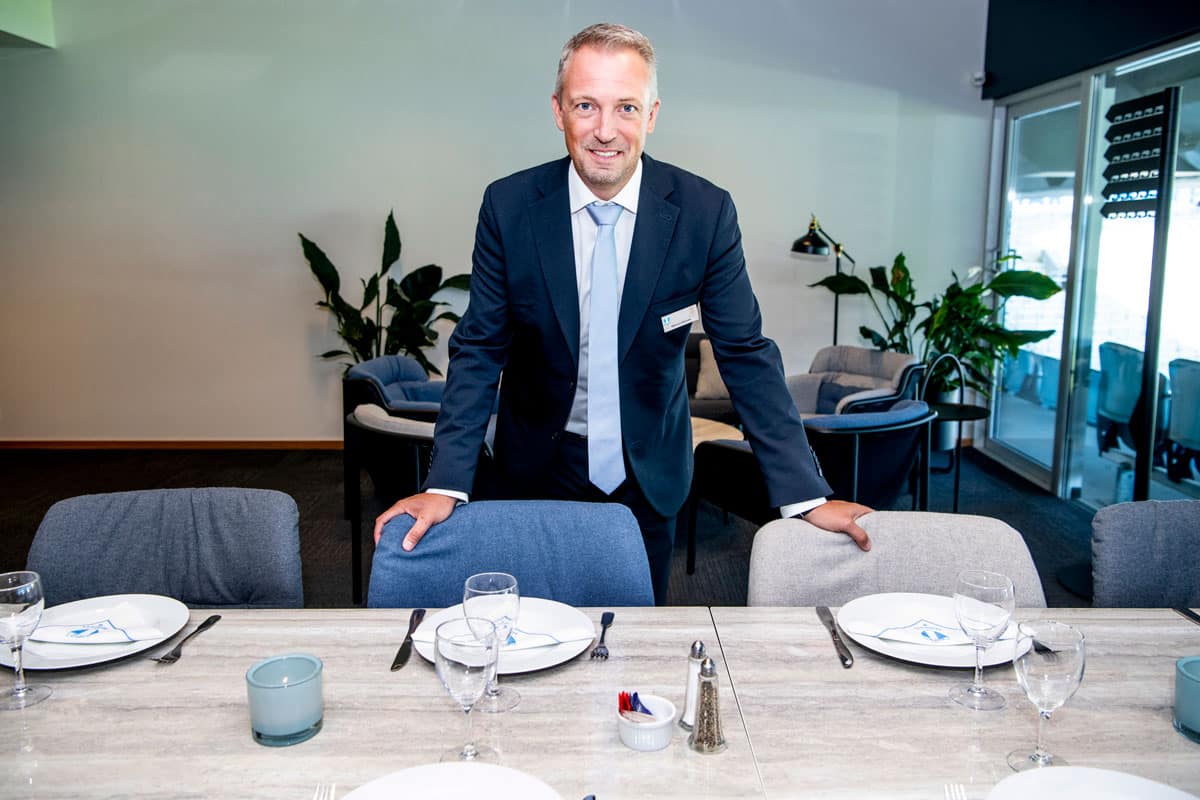 Trivec was a perfect fit for us as we were in need of a well-known and trusted supplier with experience of complex setups. Geographic location was also important since we want support technicians at the Stadion for games and other large arrangements.
- Marcus Lehtonen, Head of Food & Beverage, MFF Event AB
Bestil en demo
Når du har udfyldt dine oplysninger, vil du blive kontaktet af en af vores dygtige eksperter som vil fortælle dig mere om vores produkter og vise, hvordan de fungerer i praksis.