Product release March 2021
marts 10, 2021
Here you can read about the news in our March release for Trivec Buddy, Trivec Handy and MyTrivec. 
Trivec Buddy
Digital menu function
It is now possible to use Trivec Buddy for digital menus only. You create your menu as usual in the back office and associate it with a QR code. Your guests will scan the code with their mobile phone and see your menu in their phone. They can like a dish, which then ends up in a "wish list". This makes it easier for your guests to remember what to order when the waiter comes to take the order.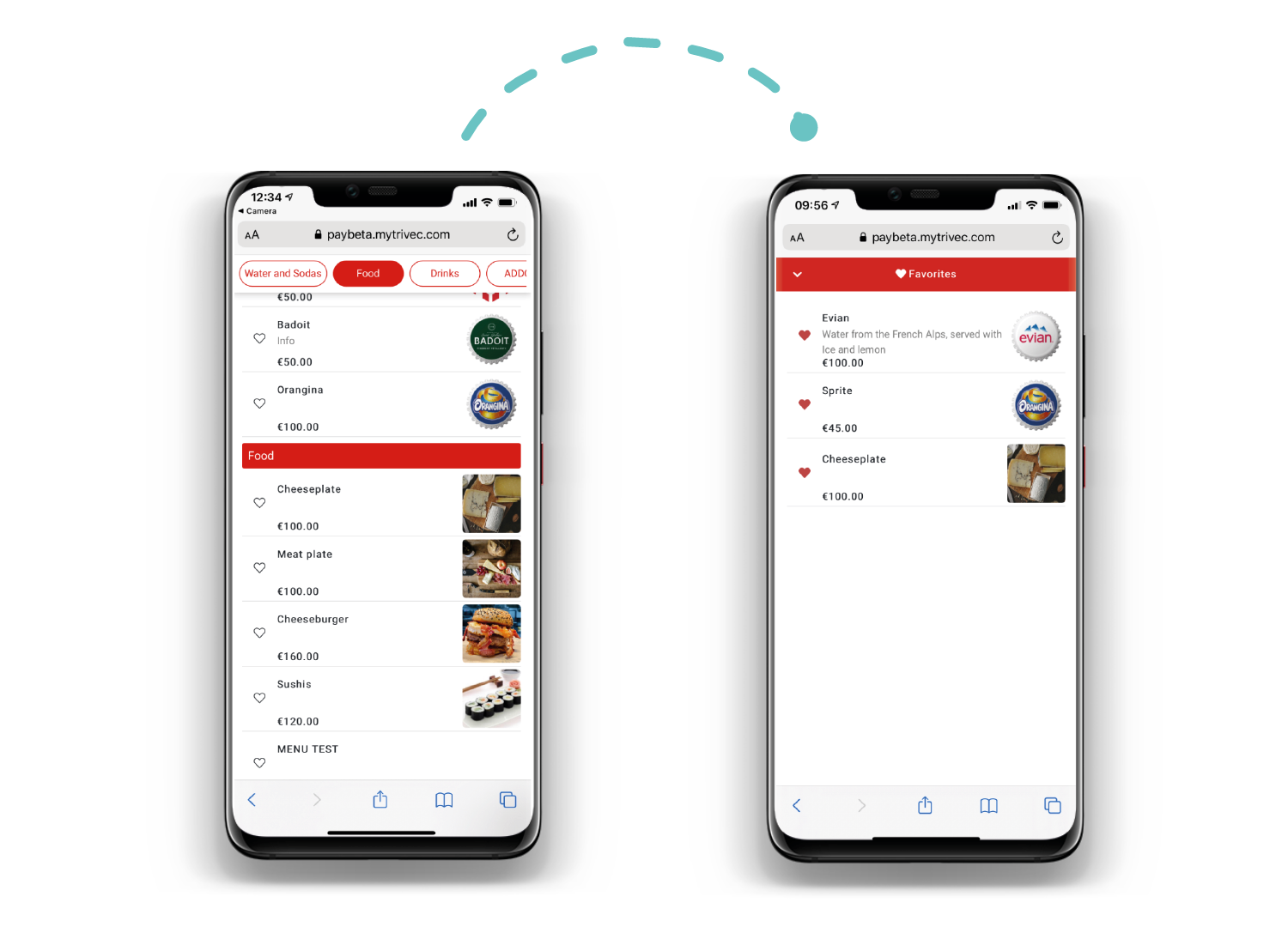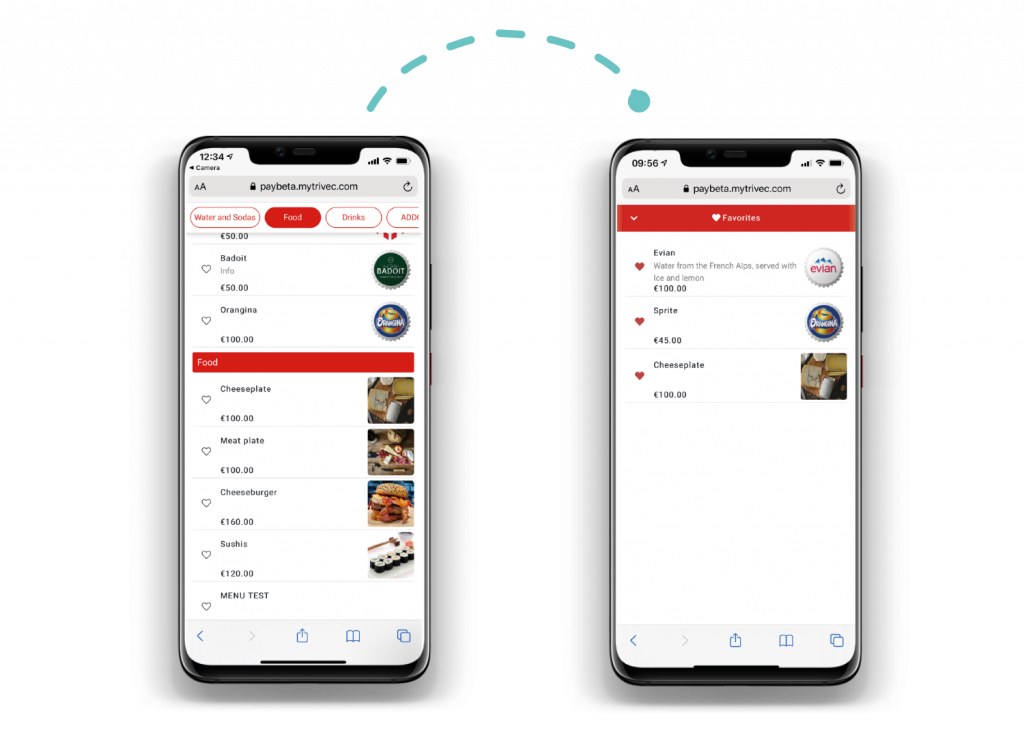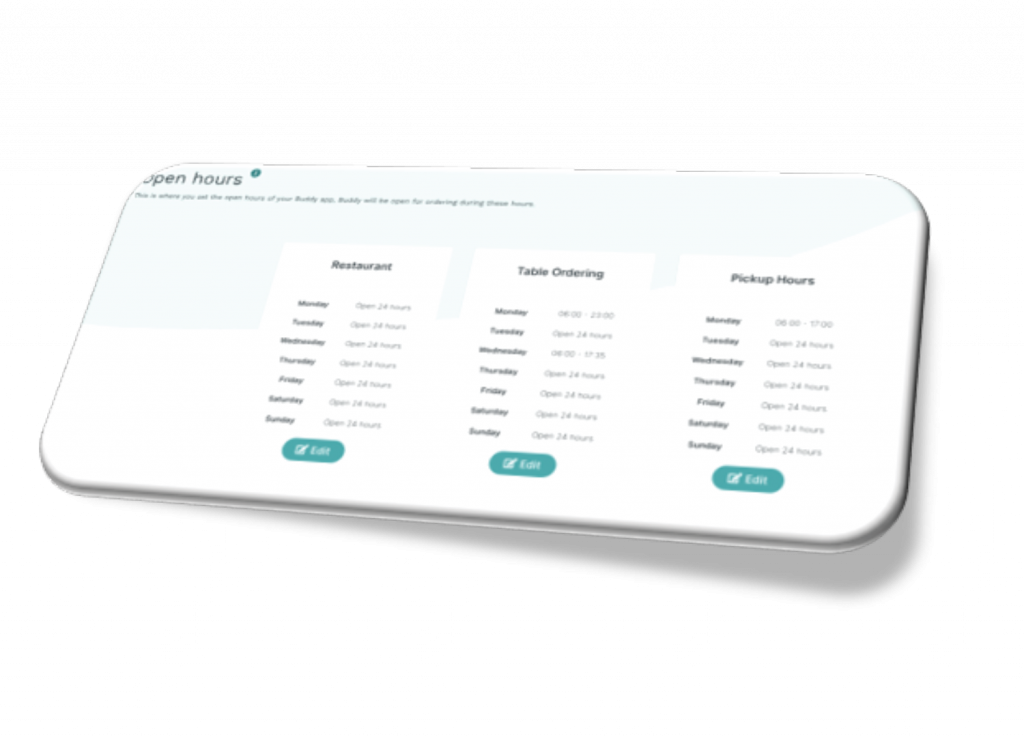 Opening hours split-up
You can now set 3 different opening hours to have more flexibility on the different Buddy flows. For example:
Restaurant hours
Table ordering hours
Pick-up hours
Web push notifications
Your guests, the end user can now enable web push notifications. Which means your guests can receive preparation status updates from Trivec Buddy, when their order status is changed, for is being prepared, done etc. The notifications will be displayed on the lock screen of the phone. Today we support web browsers such as Android, Firefox, and Edge. But not yet iOS-devices.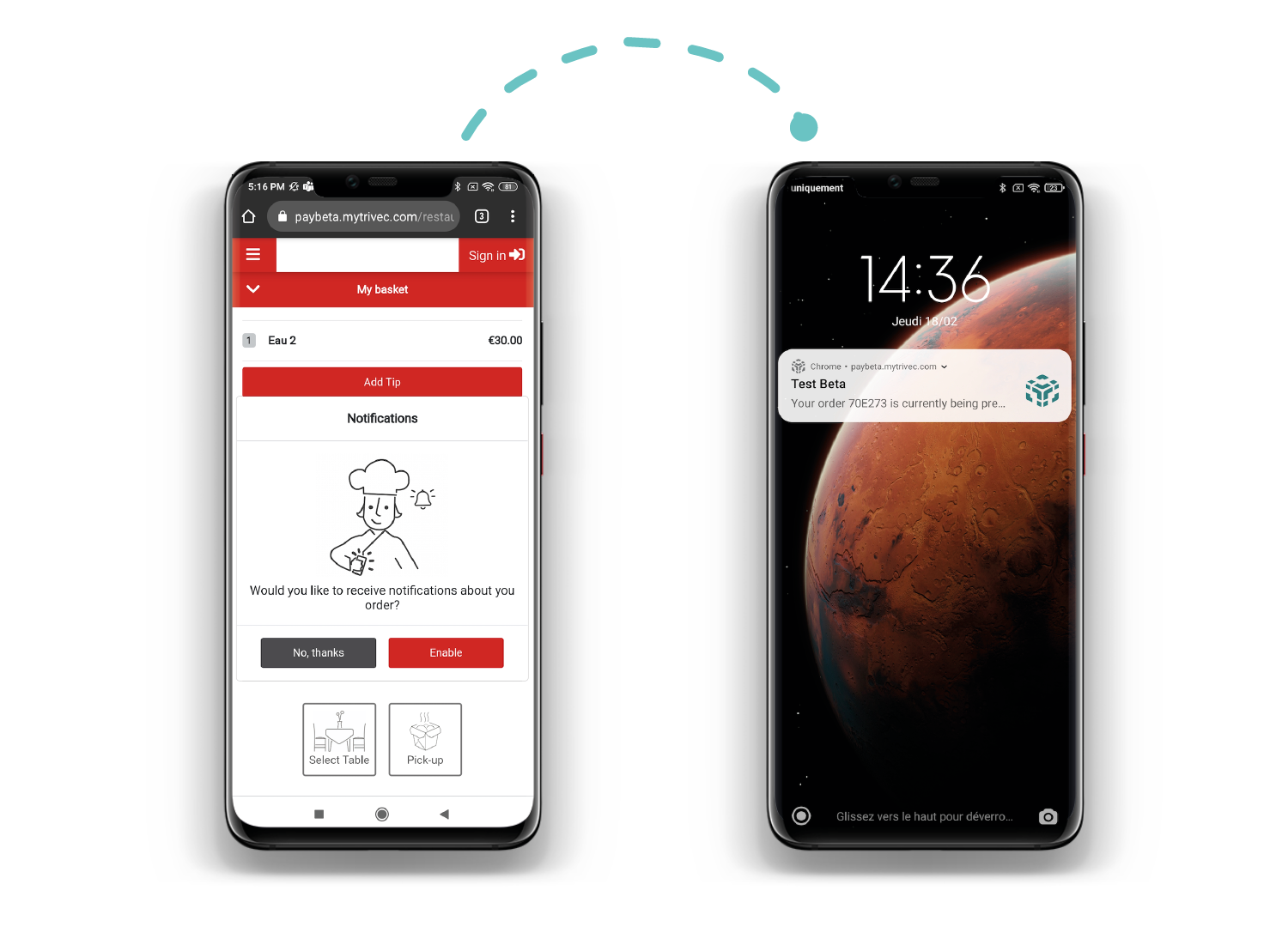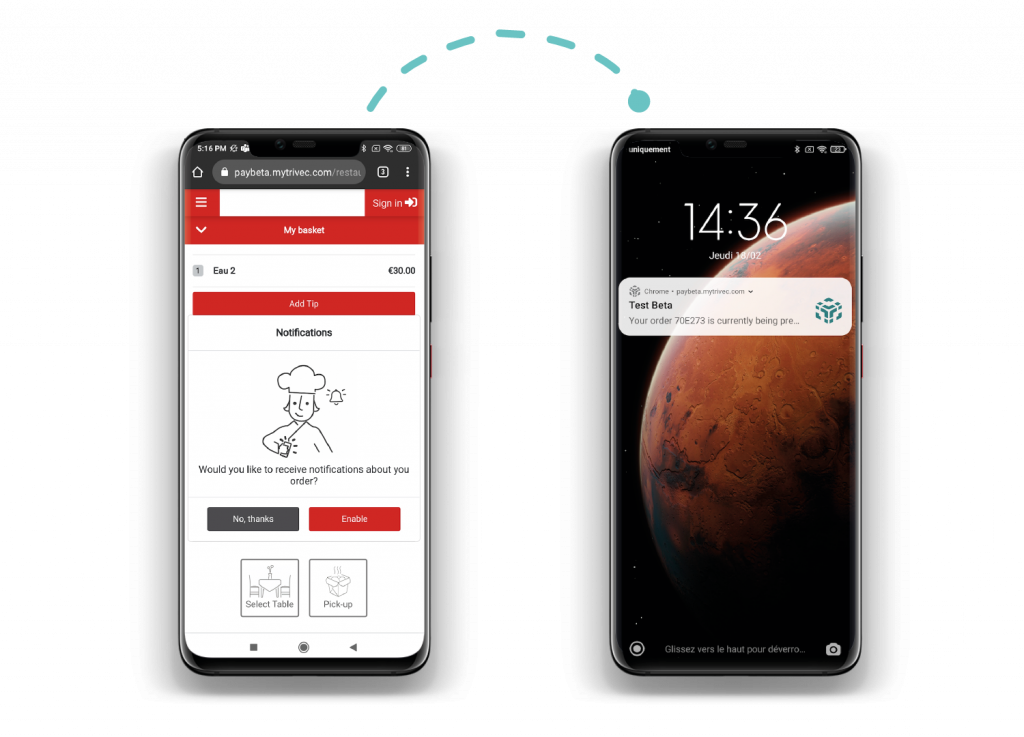 MyTrivec
Dashboard for mobile phones
You can now see all your sales reports and other insights about your restaurant via your mobile phone when you login to MyTrivec. It's adapted for mobile phones for the best user experience.
Trivec Handy
Covers
Covers are available, so you can see exactly how many covers you have per table. You can set number of covers on a table when starting the order. You can also update number of covers from the order screen. Read more about Trivec Handy.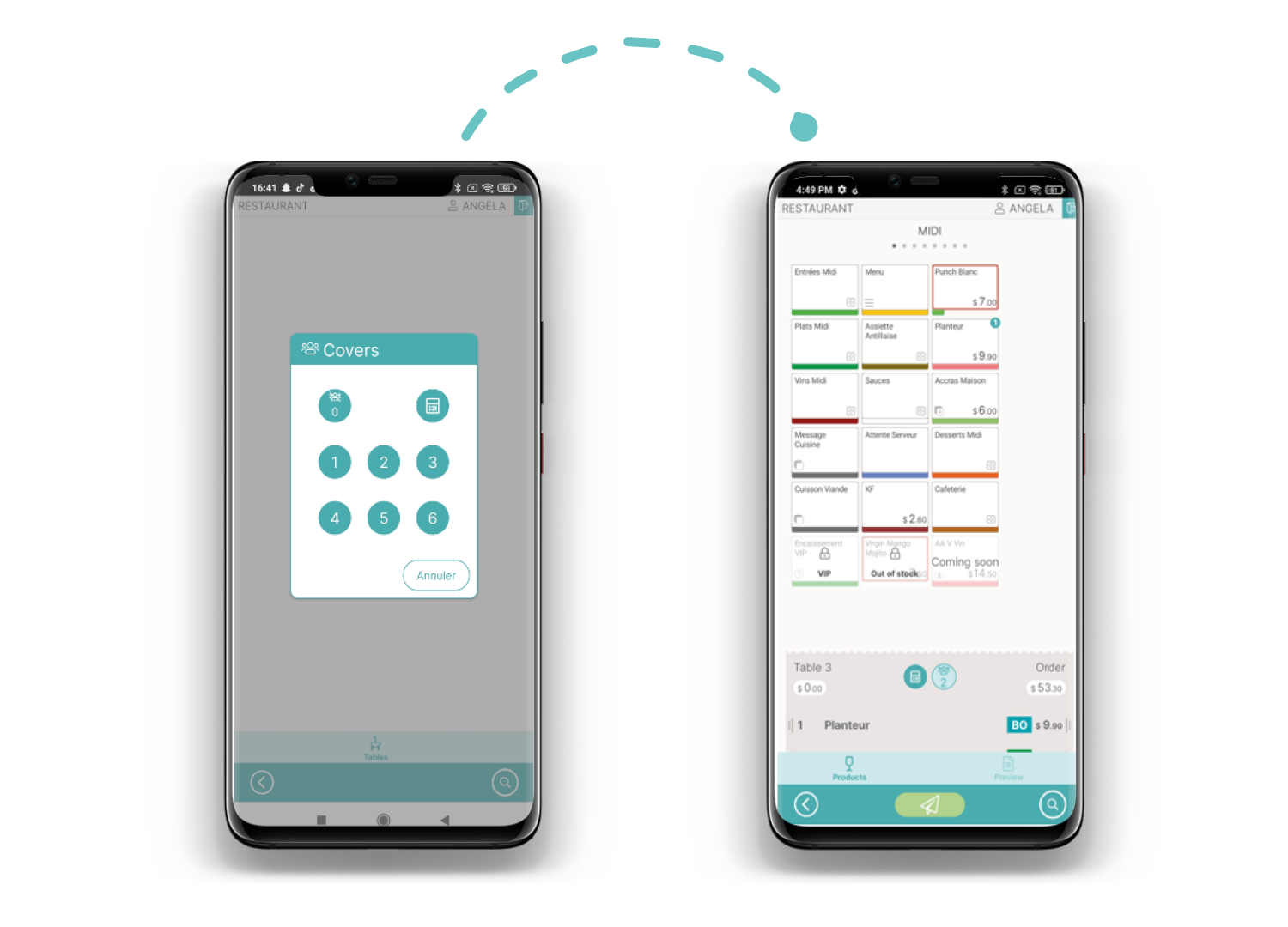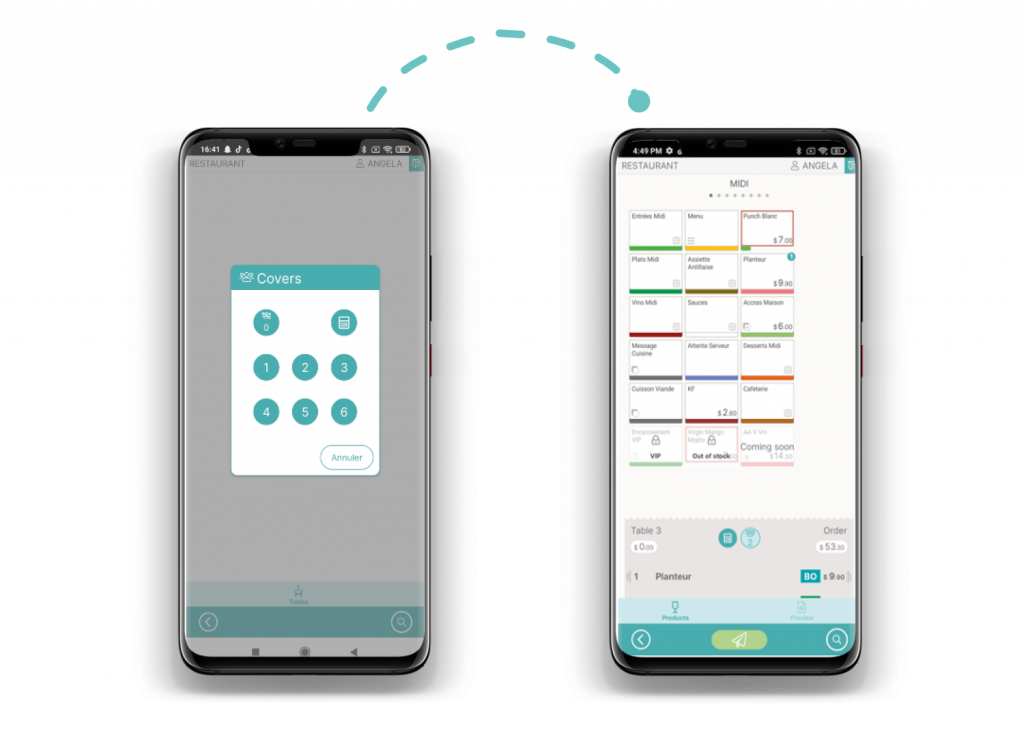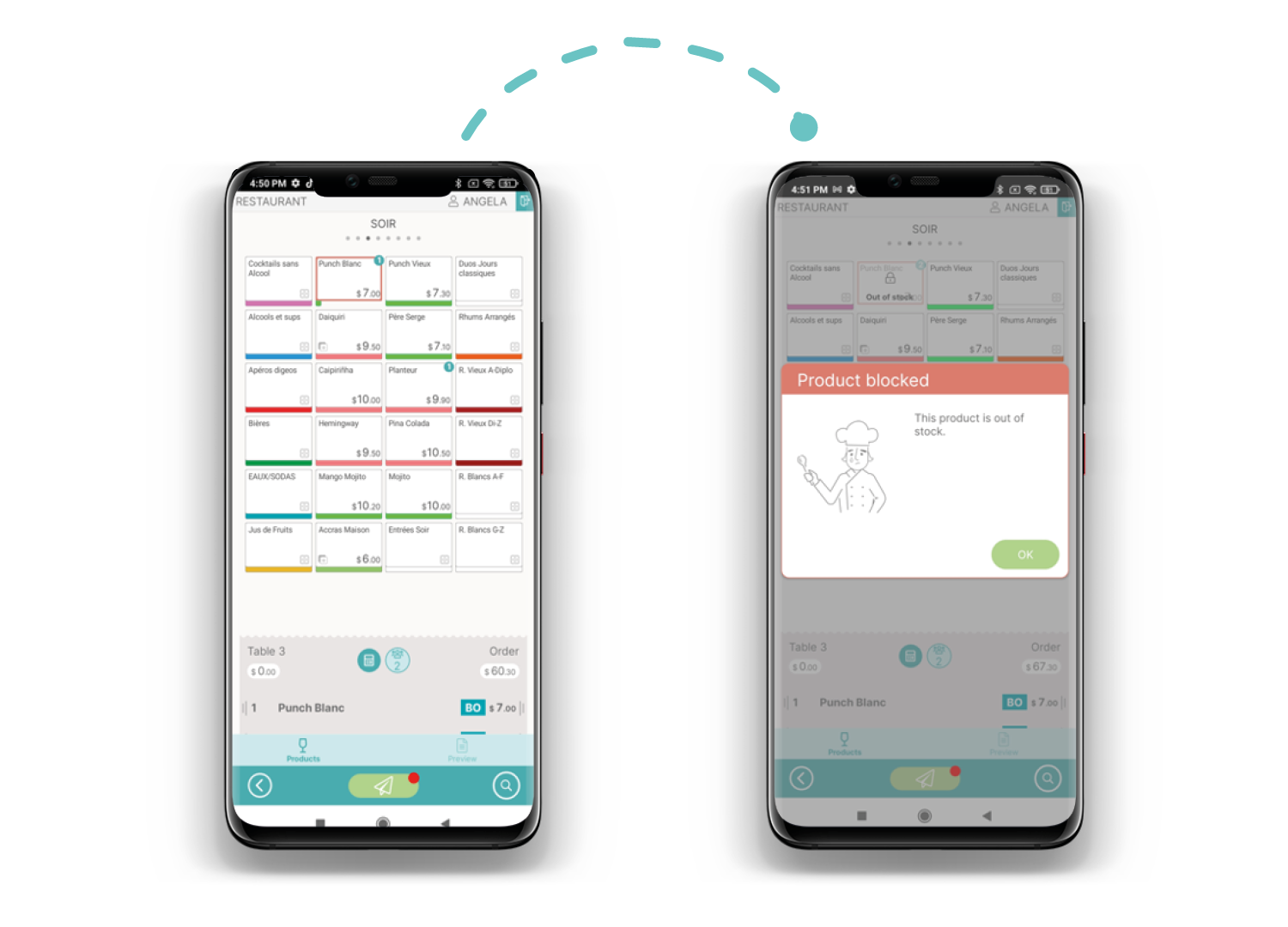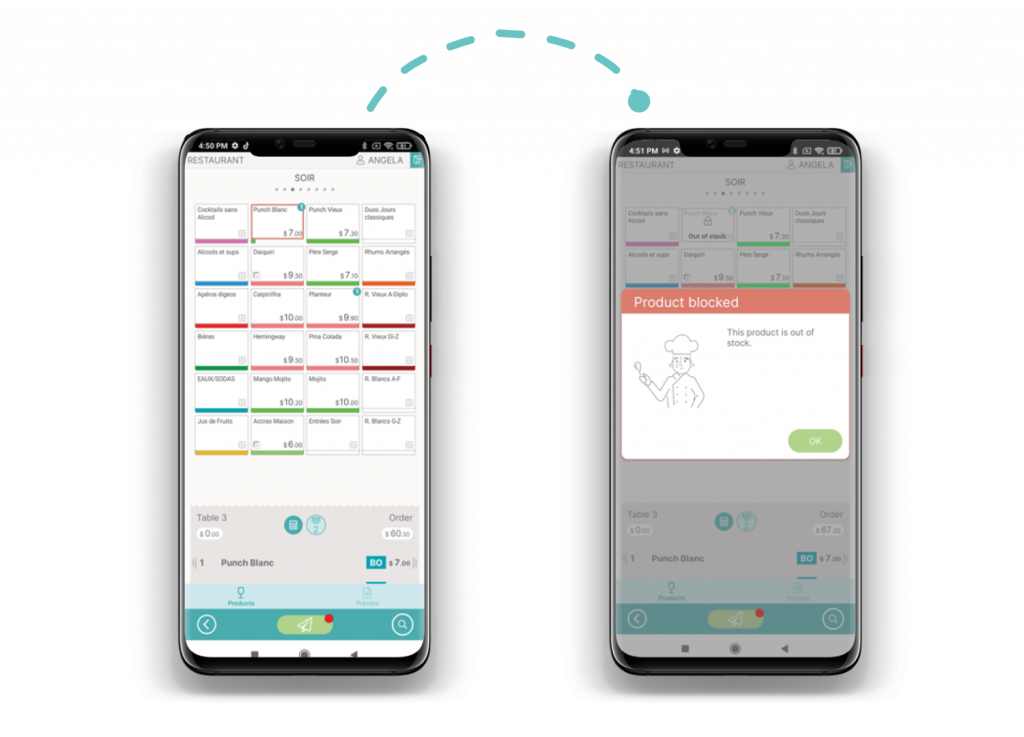 Mini stock
You see stock balance on your menu items in Trivec Handy.
Low stock and out of stock products are visually shown on the product cell.
Different low stock statuses are displayed to warn the waiter.
A red dot on the « send » icon is shown when low stock products are present in the current order.
Out of stock pop up is shown when product can no longer be ordered.
Read more about stock management.
Other new funcitonality in Trivec Handy
Combine products
You can mix two product categories for example, burgers and a beer for your popular choices. Which makes it easier to handle meal deals or packages.
Menus
You can create and configure menus with a special menu price and link products such as starter, main course, and dessert.
Menu products are now supported
Different ordering flows (order by course or by guest)
Visual indication on product availability (timezone, mini stock)
Incomplete menu is now supported (a menu can be reopened in different steps of the meal to order following courses such as deserts or drinks)
Messages to the kitchen
There is now a messaging function where the waiting staff can notify the kitchen that the guest, for example, wants their steak well done or rare.
Bar tab
You can assign a bill to a person who is not sitting at a table, who may be sitting at the bar. And you can move the bill from the bar to the table when the table is ready. And the same thing if your guests like to stay in the bar after dinner, you can move their bill to the bar.
One waiter per table
Now there is support for putting ownership on a table. Which means the serving staff "owns" certain tables, and then no one else can take orders from those tables.
Read more about our: pos system for restaurant, kassesystem restaurant, kassesystem hotel, Kitchen Display System, selvbetjeningskasse.
Read our white papers for inspiration.
Download: Running a hotel, Digital restaurant, Open a restaurant,
How to choose the right POS system for restaurants, Restaurant trends.